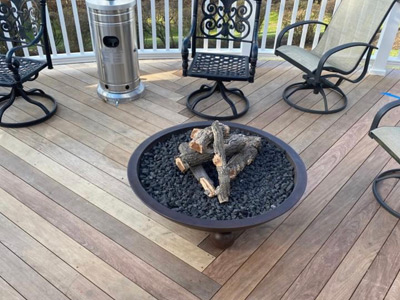 Installing and repairing gas pipes is one of the more labor-intensive and skill-intensive projects for your home. It is a project that definitely calls for a skilled professional. The work involves highly flammable, potentially deadly gases, and requires the right materials and proper procedures. Also, it is important to calibrate the gas lines for the right BTU levels. Mistakes could cause leaks or compromise the integrity of the piping. This may lead to explosions and the potential destruction of property. At Zeek Plumbing, we have a master plumber who is proficient with gas piping. We can expertly install or repair any gas lines for fireplaces, patio heaters, stoves, fire pits and outdoor grills.
Reasons for Gas Pipe Repair or New Installs
"Rotten-egg" Smell - This smell can be evident in the event of a gas leak. In this case, contact a master plumber immediately!
New Gas Appliance - Replace an existing electric appliance with a gas-powered variety.  It is more efficient and of higher quality. Gas pipes will need to be installed to support the new gas appliance.
A popular home improvement project today is the installation of a natural gas fireplace or the building of a built-in grill on the patio. Many people now prefer gas since it burns much cleaner than propane. It is also more environmentally-friendly and cheaper than propane. With gas, there are no more heavy tanks to carry around. You no longer have to worry about running out of fuel in the middle of a big cookout!
If you are interested in any of the options described above, call Zeek Plumbing today for a thorough inspection and consultation. To schedule an appointment please complete the contact form below or give us a call at 866-635-0200. You can also follow us on Facebook!