We are Zeek Plumbing - Northern New Jersey's Premier Residential and Commercial plumbers since 2004
What can we help you with?
Is it time to replace your water heater? Zeek Plumbing provides expert water heater installations and repairs for both residential and commercial customers
Read more about water heaters here
Worried that your drains may be blocked or worse? Zeek Plumbing offers a range of drain cleaning service including both snaking and water jetting.
Read more about drain cleaning here
Whether you have a leaky faucet or need a complete bathroom renovation - we can help! No job is too big or too small - our trained technicians will get to the bottom of your problem.
Read more about residential services here
Is your old boiler on it's last legs? Zeek Plumbing offers complete boiler repair and installation services - have our technician do an assessment on your boiler today.
Read more about boiler services here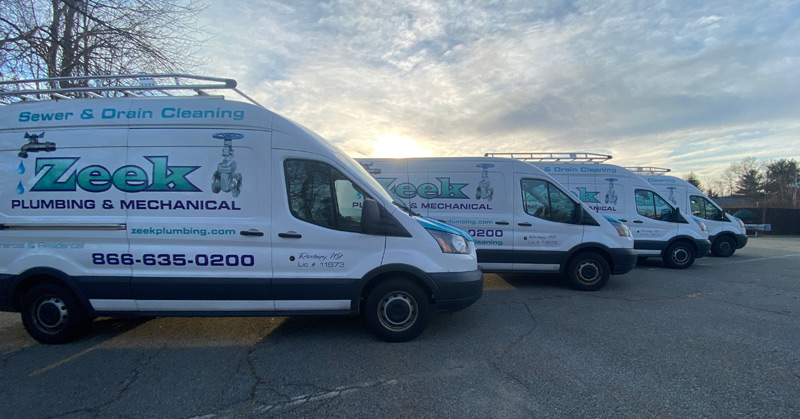 About Rick Zeek and Zeek Plumbing
Rick Zeek is the master plumber here at Zeek Plumbing. Rick is a licensed professional plumber who has been in business since 2004. He specializes in all aspects of plumbing for commercial, residential and industrial customers.
As a Zeek Plumbing customer, you will appreciate the quality and professionalism of our work. Whether you need new plumbing for a large commercial site, or you have a leaky faucet, we're the right call to make. There is no plumbing problem too big or too small!
In 2021 we were named as one of the "Best of the Best" small businesses in our category. Click the image below to watch the complete video.
We're very proud of our reputation and therefore we're very proud when our clients tell us that we're meeting or beating their expectations. We have over 100 5-star reviews online, and we respond to each one of them!
4.9/5.0 on Google, 5/5 on Yelp