Due to the global pandemic and the search for safe alternatives to everyday life, touchless fixtures will be the future of plumbing. More businesses, homes, and offices are looking for ways to conduct simple tasks without spreading diseases or infections. Touchless plumbing fixtures are the perfect solution within the plumbing industry. You already see them stationed at football stadiums, bars, and other venues with large customer bases, but they will be headed everywhere soon enough.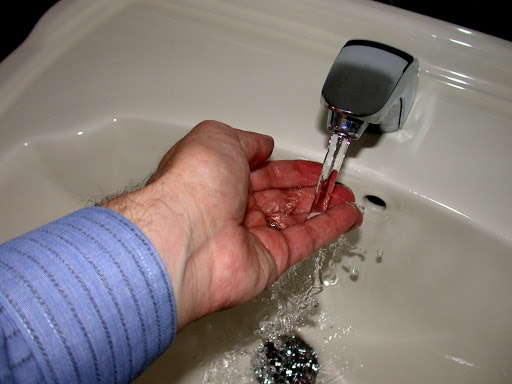 5 Reasons Why Touchless Plumbing Is A Priority
1. Cleanliness
It is common knowledge that public restrooms and gang baths are not the most sanitary. Despite the fact that many of these bathrooms are washed daily, hundreds (even thousands) of people use them every single day. The task of keeping them clean all the time is nearly impossible. The spread of germs is inevitable.
2. Water Bill and Utilities Savings
Touchless fixtures, by design, will shut off without the detection of a user. This prevents any faucet from being left on accidentally or from being used in excess. You may think a couple seconds of water savings per user is not a lot. However, over the course of a year or decade, the water savings continue to add up. Imagine you own or operate an office building or bar/restaurant. The amount of users per day, per week, and yearly could be in the thousands. Keeping each user to a calculated water consumption can save you money. As per the WaterSense Program, "WaterSense products have already saved Americans more than 3.4 Trillion gallons of water and more $84.2 billion dollars worth water and energy expenses."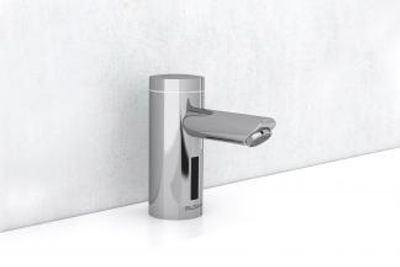 3. Public Health
During the time this country and the world is facing, preventing the spread of diseases is at the utmost importance. The technology is ready for people to be able to go to the bathroom in a public or private setting without having to touch anything. Faucets, toilets, and soap dispensers can all be operated without the spread of germs. The sensors within the fixtures take care of everything for you. All diseases and germs that spread from those surfaces via human touch would be stopped in their tracks.
4. State and National Rebates
There are several different state and federal programs across the country that offer rebates for installing touchless fixtures. More specifically, the Environment Protection Agency's WaterSense program offers several rebates regarding water conservation. Please refer to their list for all the programs they offer for different municipalities across each state. Zeek Plumbing recommends you check them out to save money!
5. State and National Mandates
Due to varying climates across the country, states and cities can impose water restrictions due to how prone they are to water shortages. For example, the State of California has imposed a list of permanent restrictions. Other states have introduced seasonal restrictions as well. Touchless fixtures will assist you in maintaining water usage below the state rules.
Summary
Zeek Plumbing recommends touchless and hands free fixtures for any new plumbing fixtures. Touchless fixtures are typically more expensive than the standard counterparts. However, the water bill savings over the long run will definitely make up for the difference. As the world returns to normalcy post-coronavirus, there will be some long lasting changes to our daily lives. Stopping the spread of germs and diseases will be at the forefront. Hands free fixtures can assist you today with that battle, and will not change your routine in the slightest. Zeek Plumbing is always available at 866-635-0200 to assist you with any questions or concerns you may have on touchless fixtures. If you prefer to reach out online, please use our Book Online feature. Lastly, Zeek Plumbing hopes all members of our communities are staying safe and healthy!